Ride safely day and night
Illuminate your path with the Threo LED bike lamp. It eliminates any potential dangers that might occur in the dark. This essential tool will guarantee a more secure and delightful biking experience.
Enhanced Safety
Our light provides a clear road view, ensuring worry-free night rides. It also makes you visible to others on the way, preventing unforeseen accidents.
Powerful Lighting
With every press, you can choose between the low, mid, and high modes. Although small in size, the Threo device gives enough illumination to ride in badly-lit areas.
Easy To Install
You'll set up this lamp in no time. It comes with an adjustable strap, making it compatible with all types of bicycles. No tools are required at all. Start your safe ride in a snap.
Low charge reminder
You will never get confused because of the dead battery. Our light warns you by flashing when it is below 20%. Don't let any surprises spoil your adventure!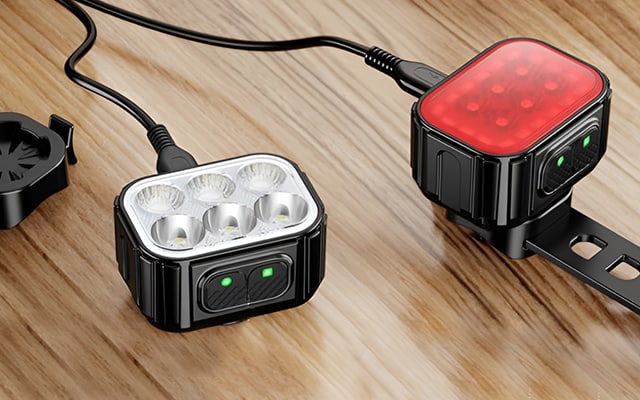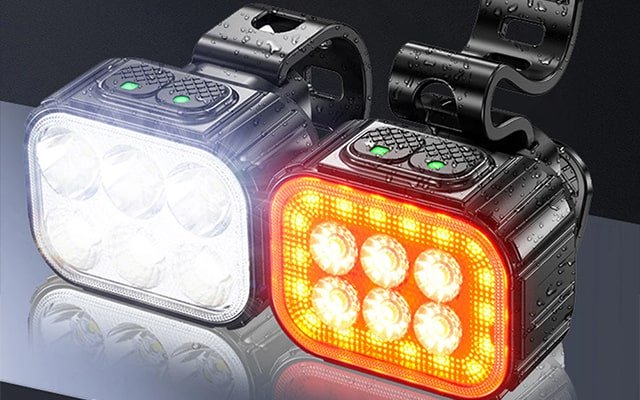 Dual switch
Choose the right light for the road, whether it's foggy or dark. You can easily switch between low and high beams depending on the situation.
Anti-drop material
The Threo lamp is made of sturdy aluminium. It can withstand falls without being damaged.