Make your overnight rainy journey brighter and safer
The Threo LED Headlamp was designed to equip you with lighting without restricting your hand mobility. High-quality materials make it resilient to the harshest of weather conditions. This makes it ideal for hiking, camping, and other outdoor activities.
Customized fit
The elastic headband provides a secure and comfortable fit, so you don't have to worry about the headlamp slipping or falling during use.
Waterproof
The Threo headlamp features IPX5 water resistance, so you don't have to worry about it getting damaged in the rain. This makes it ideal for outdoor activities in any weather condition.
Cost-effective
Our head torch supports USB charging. This saves you money on buying batteries and makes it easy to recharge on the go.
Adjustable angle
The ability to tilt the lamp up to 60 degrees allows you to direct the light precisely where you need it, eliminating the need to incline your head.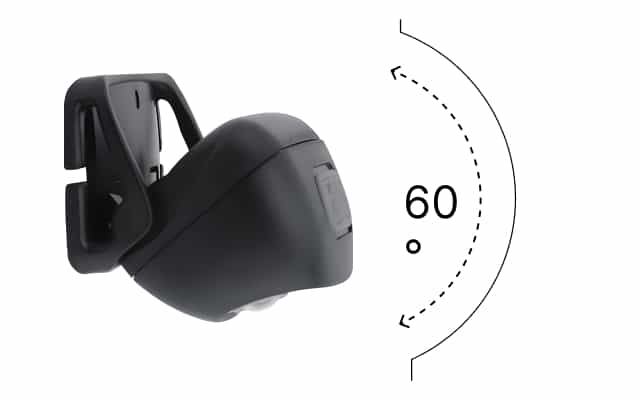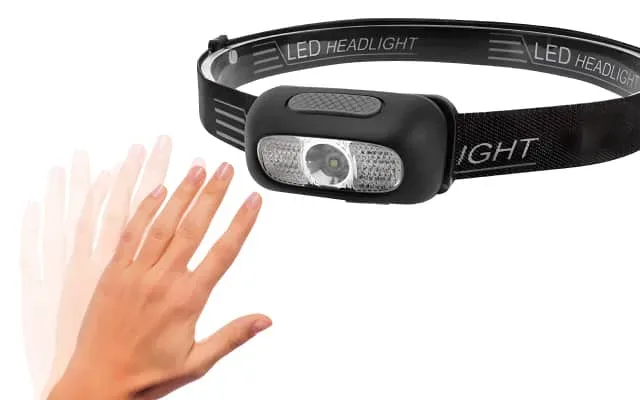 Non-contact control
Threo head torch features smart sensor technology, so you can easily switch modes. There is no need to take it off your head or try to find the button, simply move your hand in front of the lamp and the light will change.
Multiple modes
With 4 brightness settings, you can choose the perfect level of illumination for your needs, whether it's a dim light for setting up camp, bright light for navigating a trail, or even an SOS signal in case of emergencies.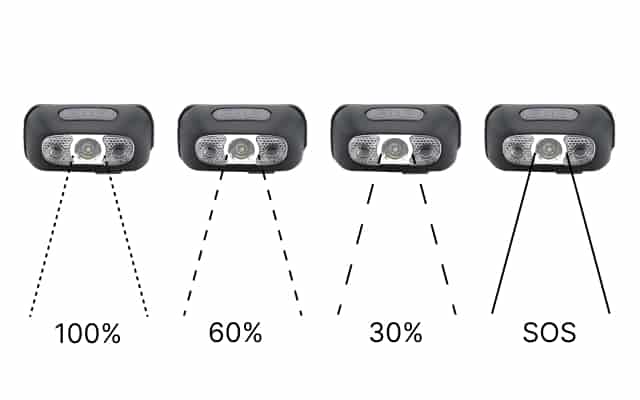 More reasons to love our rechargeable headlamp
Lightweight
Portable
High-Quality Materials
Hands-Free
Easy To Use