Don't let the fear of injury limit your potential
Stay protected while playing your favorite sports with Threo Protection Shorts. Designed with strategically placed padding, these shorts offer excellent protection from impact and potential injuries. The combination of high-quality materials and sturdy construction ensures that the shorts can withstand repeated wear and tear, without losing their protective capabilities.
Non-restrictive
Made from four-way stretch fabric, our protective shorts are designed to allow for maximum freedom of movement. This is especially important for high-impact sports, where quick, fluid movements are crucial to your performance.
Breathable
The breathable material used in the construction of our shorts helps to promote airflow, further reducing the risk of sweat buildup. This helps to keep you fresh and comfortable even during intense physical activity.
Moisture-wicking
The material used in our padded shorts quickly and efficiently moves sweat away from your skin to the surface, where it can evaporate. It helps to prevent chafing, skin irritation, and the growth of bacteria that can cause odors.
Impact protection
EVA material effectively absorbs and distributes the force of impact to reduce the risk of injury. The soft and flexible material ensures maximum comfort while offering reliable protection.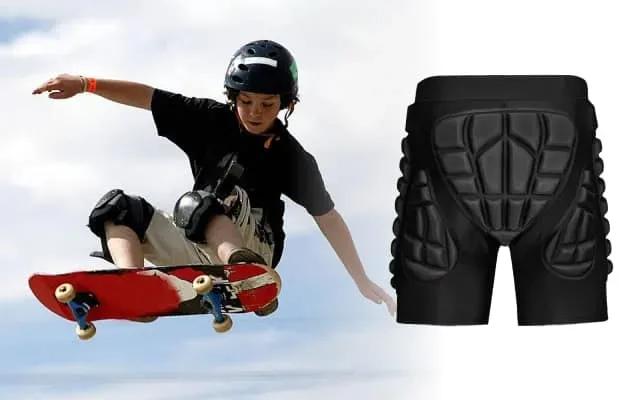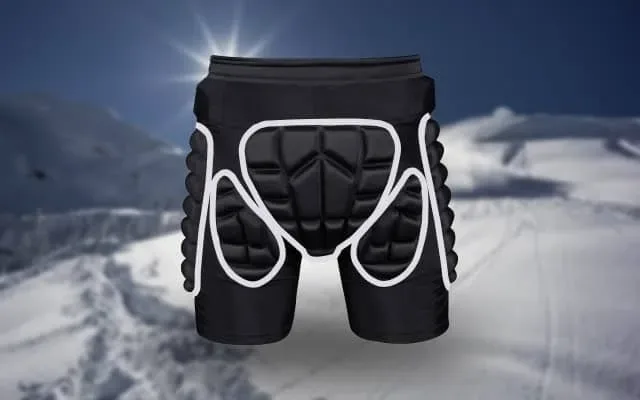 Triple coverage
Our padded shorts provide protection for not only the hips but also the tailbone and thighs, offering a comprehensive solution for high-impact activities.
Secure fit
The combination of an elastic waistband and Velcro closure allows for a custom fit, ensuring that the shorts stay in place and provide the necessary protection.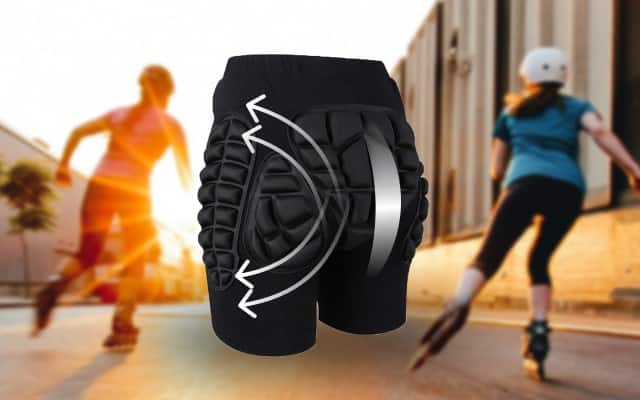 More reasons to love our protection shorts
Toxin-Free
Ultimate Comfort
Washable
Skin-Friendly
Lightweight
Size guide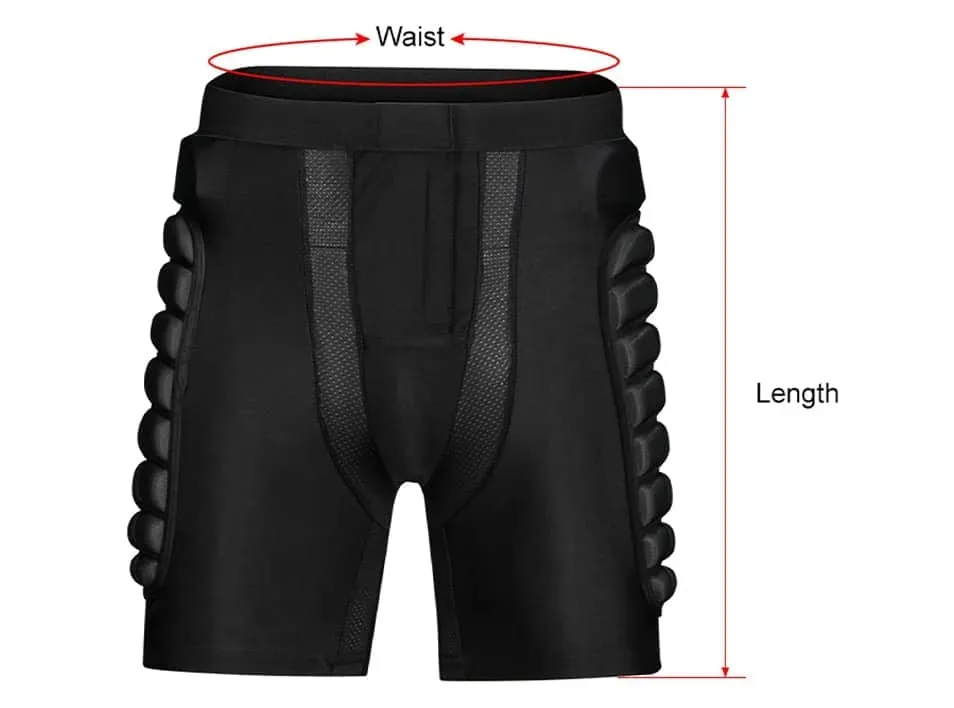 HOW TO MEASURE YOUR WAIST:
1. Using a flexible measuring tape with your feet slightly apart, place the measuring tape above your belly button at the smallest part of your waist.
2. Relax your stomach and wrap the tape around your waist. Make sure to keep the tape snug but not tight, and ensure that the tape measure is parallel to the floor.
3. Find your measurements and refer to the size chart below to find your size based on cm/in measurements for the right fit.
Size
Waist
Length
cm
inch
cm
inch
S
58–66
22.8–26.0
40
15.7
M
62–78
24.4–30.7
41
16.1
L
66–88
26.0–34.6
42
16.5
XL
70–90
26.5–35.4
43
16.9
XXL
74–96
29.1–37.8
44
17.3